Leadership is critical to the success of our company for more than 20 years.
A. Reneé Logans, President/CEO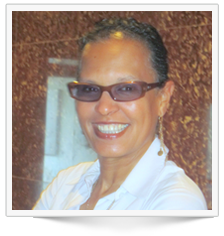 With more than 25 years of management and consulting experience, Andrea Reneé Logans understands how an organization's inefficient operation sacrifices business performance.
As an answer to how to develop and sustain sufficient capabilities and processes Reneé founded Houston-based ADSI in 1990 where she serves as the company's President and CEO. For over two decades, she has provided superior services to a range of clients in the technology and construction services arena within both the public and private sectors.
Her company's innovative approach to process and performance management aligns with technology needs for increased organizational efficiency. Reneé has effectively led clients through transition periods resulting in significant improvements in reliability and profitability.
Proving her prowess in the corporate realm, Logans is often tapped for the development of future leaders to ensure Houston's success not only as a business force, but also as a community advocate. She has served as a mentor with the Houston Independent School District, Shell Youth Academy and Wheeler Avenue Baptist Church. She was also one of only 100 individuals profiled in Wind for New Wings, a Message from Leaders of Today to the Leaders of the New Millennium – a literary book project of the Houston Independent School District in 2000.
In addition, she has chaired fundraising events for the W. L. Davis District of the Boy Scouts of America and the Houston Area Women's Center where she was a Board member. She also serves as a Board Director of the Ensemble Theatre and has been recognized for her work with Da Camera of Houston as a past Board member and Gala Co-Chair.
Prior to establishing ADSI and ADSS, Logans was an Account Manager with Xerox/Control Data Corporations and a Financial Consultant with Merrill Lynch. Reneé holds a Bachelor of Arts from the University of Florida and is a past board member of the Greater Houston Partnership, a current board member of The Center for Houston's Future, a Senior Fellows of the American Leadership Forum (ALF) and various civic organizations.  She is active in the Houston community and supports various non-profit organizations.
Ms. Logans has won numerous accolades and awards. She was the Texas Executive Women (TEW) Women On The Move 2000 recipient and is named by the Steed Society as one of 2011 Top 25 Women of Houston.
Tom Logans, Vice President ADSS
Mr. Logans has over 30 years of diverse experience in sales, marketing, business development, operations management and project management focusing mostly on construction materials, facility management, and construction support services.  Mr. Logans has successfully helped numerous organizations in significantly growing their businesses, and has led cross-functional teams in delivering exceptional services to customers.
During the last 10 years Mr. Logans has introduced ADSI "Consolidation of Services" philosophy to many of the leading construction companies in the Houston area, providing them with a simpler, single source, cost effective, methodology of sourcing construction materials and support services. Construction companies working with ADSI, as a leading distributor of construction materials and services, have hailed the innovation incorporated in the consolidation of services needed on their projects. The single source of services, staff and construction materials has proven to be beneficial, in providing long-term purchasing efficiencies for project managers and estimators.
Tom holds a Bachelor of Arts from San Diego State University.  Mr. Logans has worked with Metro, City of Houston, Port of Houston, HISD, and other public and private entities, on many of their large scale projects. The same is true of the leading construction companies in Houston. These include Reytec Construction, Turner Construction, Hensel Phelps, Montgomery Watson Harza, TAS, Texas Sterling Construction, Triple B Services, ISI, and many others.